Permalink
El Corte Inglés has one of the most valued CEOs in Spain
news
March 2021
Brand Finance - Brand Directory (Spanish)
---
What: Victor del Pozo, Managing director, is ranked fourth among the best CEOs in Spain by the independent consultancy Brand Finance, "Spain 100 2021".
Why is it important: according to the annual report of the most valuable and strongest brands in Spain, Del Pozo ranked one of the most valued CEOs in the country. Víctor del Pozo Gil (Madrid, 1966) is an economist, has an MBA from the Instituto de Empresa (IE Business School) and completed the Program for Management Development (PMD) at the IESE Business School. Being an expert in the world of food and the field of purchasing, he is also well-versed in online business, which has enabled him to drive the Group's digital transformation.
Although El Corte Inglés is going through a period of internal restructuring with store closures and staffing adjustments, it is the brand in the Spanish retail sector that experienced the highest increase in brand value (brand value up 11.7% to 5,204 million euros), as it was able to easily embrace the shift to online shopping with the incorporation of innovative services such as In-Store Pickup and Click&Car.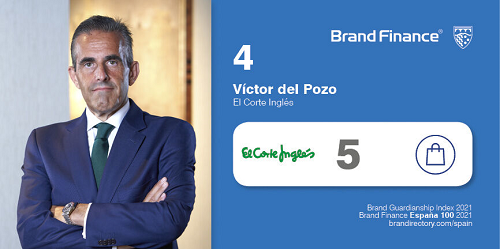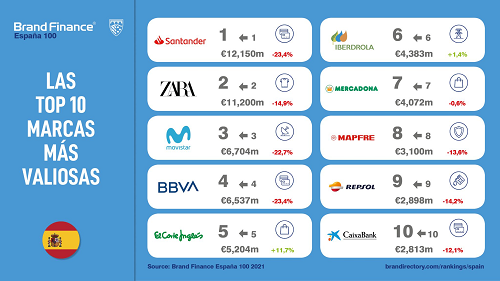 ---
---