Permalink
Los Angeles
retail study tours
10-12 June 2019
Los Angeles, U.S.A.
---
---
Based on the success stories of inspiring retail tours and requests from members to explore destinations outside of our meetings, the IADS is initiating a new activity: the organisation of retail study tours.
Leaflet of Los Angeles Retail Study Tour 2019
END OF REGISTRATIONS: 18 MARCH 2019
---
Why Los Angeles?
Los Angeles, which has long been the entertainment and creative capital of the world, remains today one of the most dynamic retail cities with its fashion-forward collection of stores and Department Stores delivering unique and influential shopping experiences.
The influence of the Silicon Valley is largely felt in the "SoCal" capital, as innovation and technology have become significant in the retail industry. Lifestyle centres are gaining popularity with open-air upscale shopping areas, eco-friendly fashion, wellness concepts and phygital stores as well as trendy restaurants and food retailers where celebrities, influencers and a new generation of consumers meet.
The IADS retail study tour will offer a 3-day sharing experience where participants gain operational inspiration and networking opportunities.
---
Benefits
Immerge into
Californian retail
Discover
trends & market leaders
Identify
new business models
Learn
from retail experts
---
Programme
► Three immersive days
► Exploration of the trendiest areas in Los Angeles
► Selection of the most innovative and experiential retail concepts
► Keynote Speakers
► Networking evenings
More details to come
---
---
Who should attend?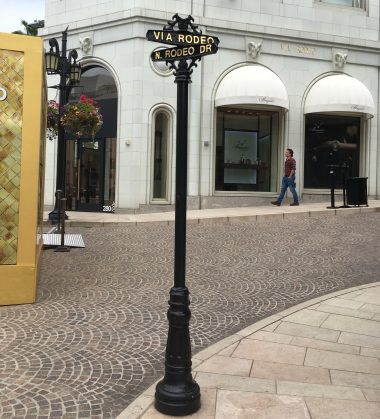 • Merchandise Directors & Divisional Merchandise Managers
• Operation managers
• Upper Level Marketing, Strategy, Innovation, Digital
• Executive Level
• CEOs
Places will be attributed on a "first-come first-served basis" up to 12 participants.
The language of the retail tour is English.
---
Fees, payment conditions & registration form
---
Organiser: the IADS "from experience to knowledge and expertise"
The IADS is the most experienced platform dedicated to department stores for sharing knowledge, practices and forward-looking experiences allowing pragmatic solutions.
The IADS
- shapes its activities and the topics of meetings to adapt to members' needs and concerns
- optimises the value to members in an efficient, time-saving proposal
- synthetises existing intelligence and experiences, gathers new insights, inspires to deliver great value
- focuses activities on a sustainable configuration around 4 Pillars: Meetings, Academy, Extranet, Research & Analysisaris, France
---
Contact
IADS Office
11-13 Rue Guersant - 75017 - Paris, France
Tel.: +33 (0)1 42 94 02 02
Email: support@iads.org
---
---